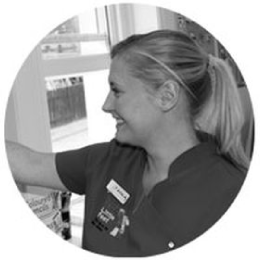 Tania Brown
- Unit Head
Nemo's
"I enjoy providing a safe and fun environment to enhance children's development through play"
Qualifications: BTEC National Diploma in Nursery Nursing, Level 2 Playwork, Level 3 Playwork, Behaviour Management, First Aid, Child Protection
About Nemos
Nemos is located in our cosy Gate Lodge. The room is bright and spacious and filled with age appropriate toys and other educational resources. It is a fun and interactive room where children's personal, social and emotional skills are developed further. There is always plenty going on and never a dull moment.
Learning through play
We follow a daily routine that covers a range of activities; arts & crafts, messy play, sand/water play, baking, construction, physical play and much, much more... The lead member of staff, (also known as the Unit Head) is responsible for planning the activities for the month ahead. These will always include all 6 areas of learning.
Encouraging independence at meal times
We enjoy a morning snack at 9.30am, lunch at 11.30am and an afternoon snack at 3pm. At snack and lunch time we encourage our children to feed themselves to promote independence.
Sleep Time
Sleep time is on offer for all children, if required. Should they have outgrown this stage, we have an area in the Gate Lodge where they can play, while their friends sleep.
Keeping you informed during the day
Parents can keep up to date with how your child is getting on at anytime by logging onto our online 'My Nursery Pal' system. There you can see how well they have slept, what they have eaten, their toilet visits and their mood, as well as any other information that we think you will want to know about. You can log on at anytime throughout the day, to check how your little one is getting on.
Main Goals
To develop speech and language and encourage children to form friendships.
A few facts
Room for 14 children aged from 2-2½ years of age
A 1:3 ratio of staff to children
A designated messy area in which to play and learn
One member of staff assigned as a keyworker to each child
Access to our large outdoor garden play area
New starter checklist
Nappies and wipes
Nappy cream
Spare clothes; vest, top, trousers, socks
Likes/ dislikes
Sunhat and sun cream
Woolly hat and coat
Wellington boots
Staff made aware of allergies
Staff made aware of dietary requirements
Nemo's Daily Routine
7.30 – 9.20 am: Arriving & Free Play
9.30 – 9.40 am: Circle/ Story Time
9.45 – 10.00 am: Snack Time
10.00 – 10.30 am: Messy Play/ Structured Activities
10.30 – 11.00 am: Nappy/ Toilet Time (if going out at 11am)
11.00 – 11.30 am: Outside Play (or toilet time if staying in)
11.30 – 11.45 am: Lunch Time
11.45 am – 12.00 pm: Children brush their teeth
12.00 – 2.00 pm: Nap Time/ Quiet Activity
2.00 – 2.30 pm: Nappy/ Toilet Time
2.30 – 2.50 pm: Table Top Toys/ Outside Play
2.50 – 3.00 pm: Story Time/ Songs
3.00 – 3.25 pm: Snack Time
3.25 – 4.10 pm: Role Play/ Children's Choice of Toys
4.10 – 4.40 pm: Small Imaginary Play/ Nappy/ Toilet Time
4.40 – 6.00 pm: Free Play/ Move over to the Main Building